Pirate Den™ – Box Art, Rule Book, & Game Pieces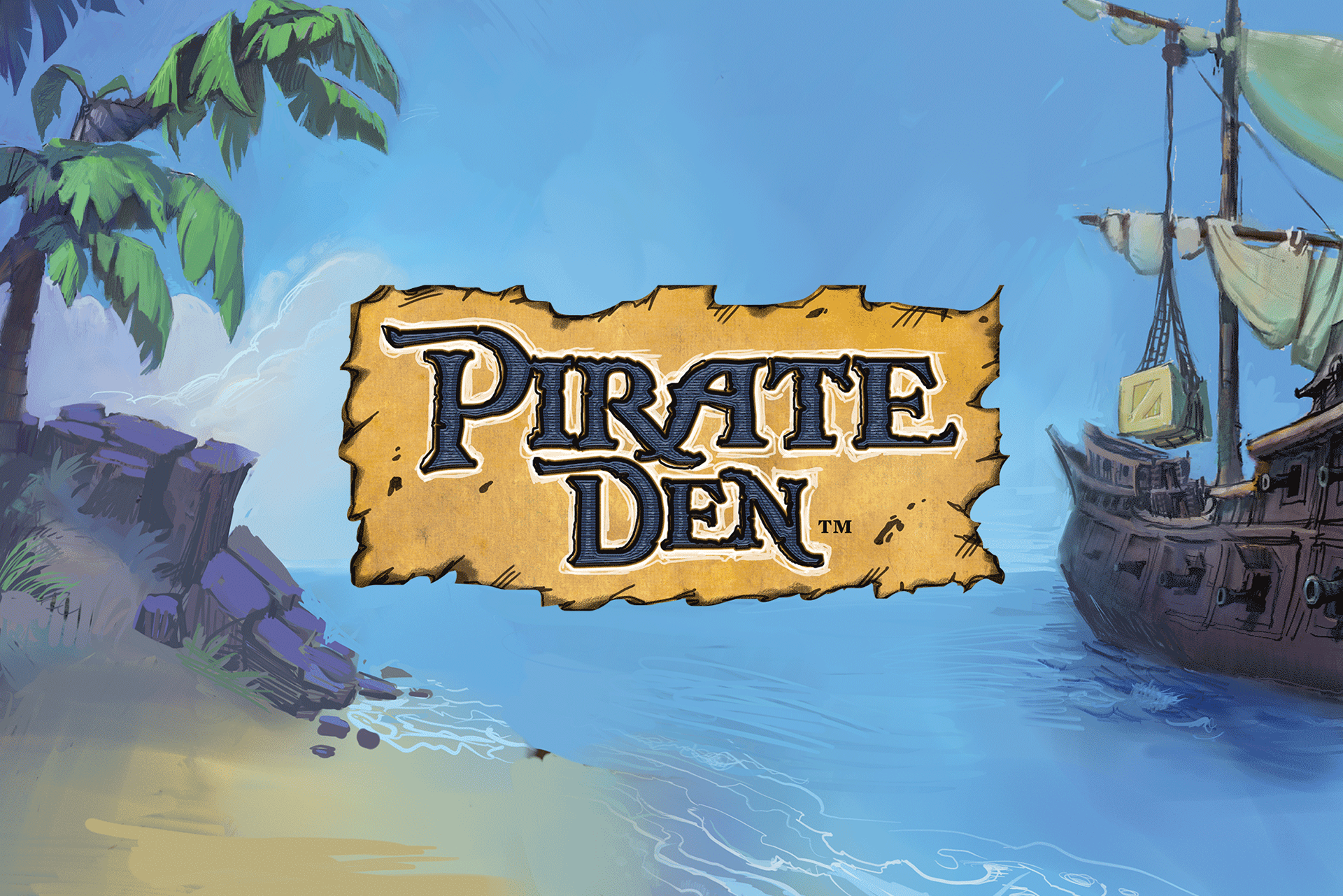 Crash Games purchased a partially constructed game from Gamesmith for publishing. Crash needed a print-ready game box, full rulebook with instructions, gameplay illustrations, and rebuilt game mats and cards in order to ship.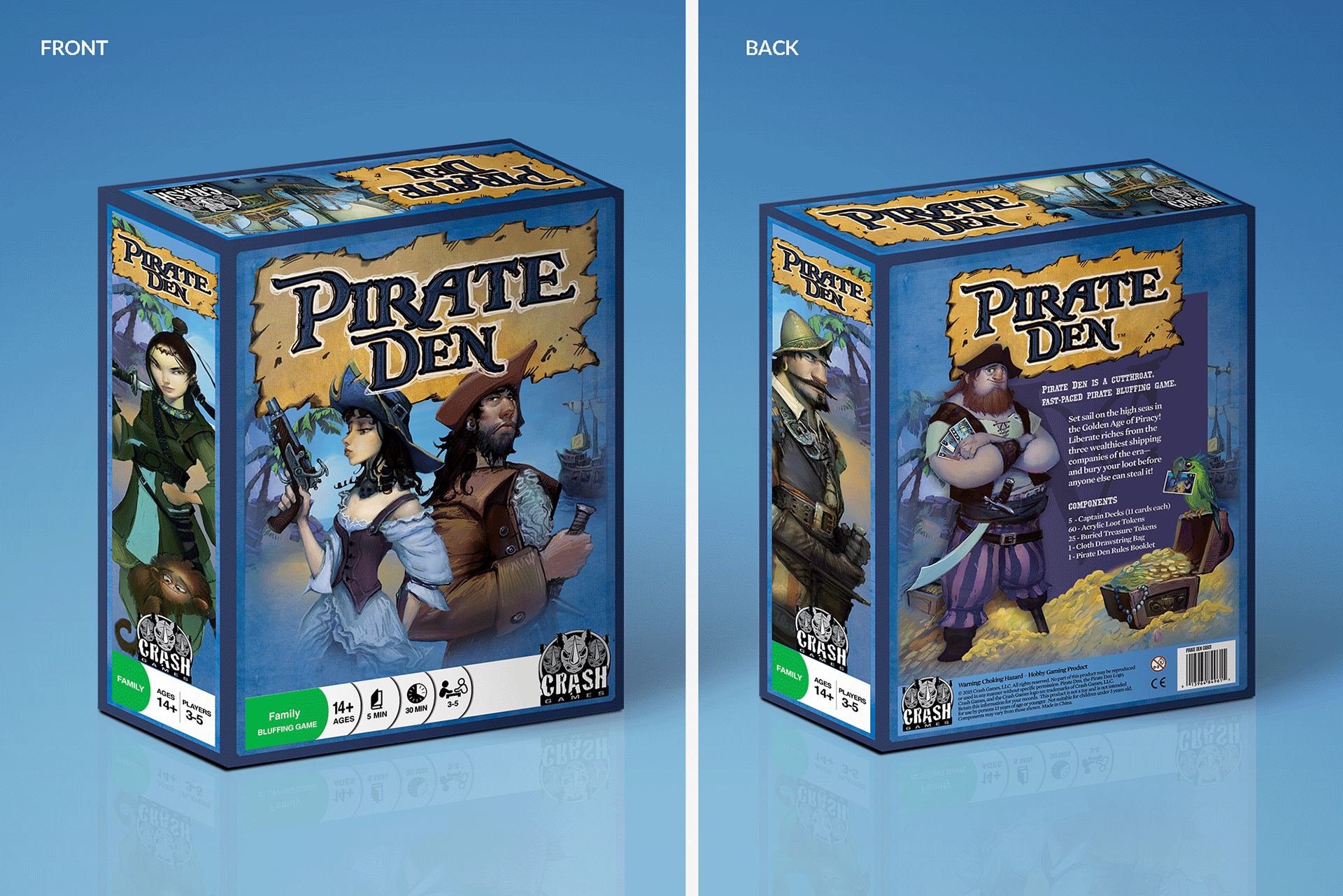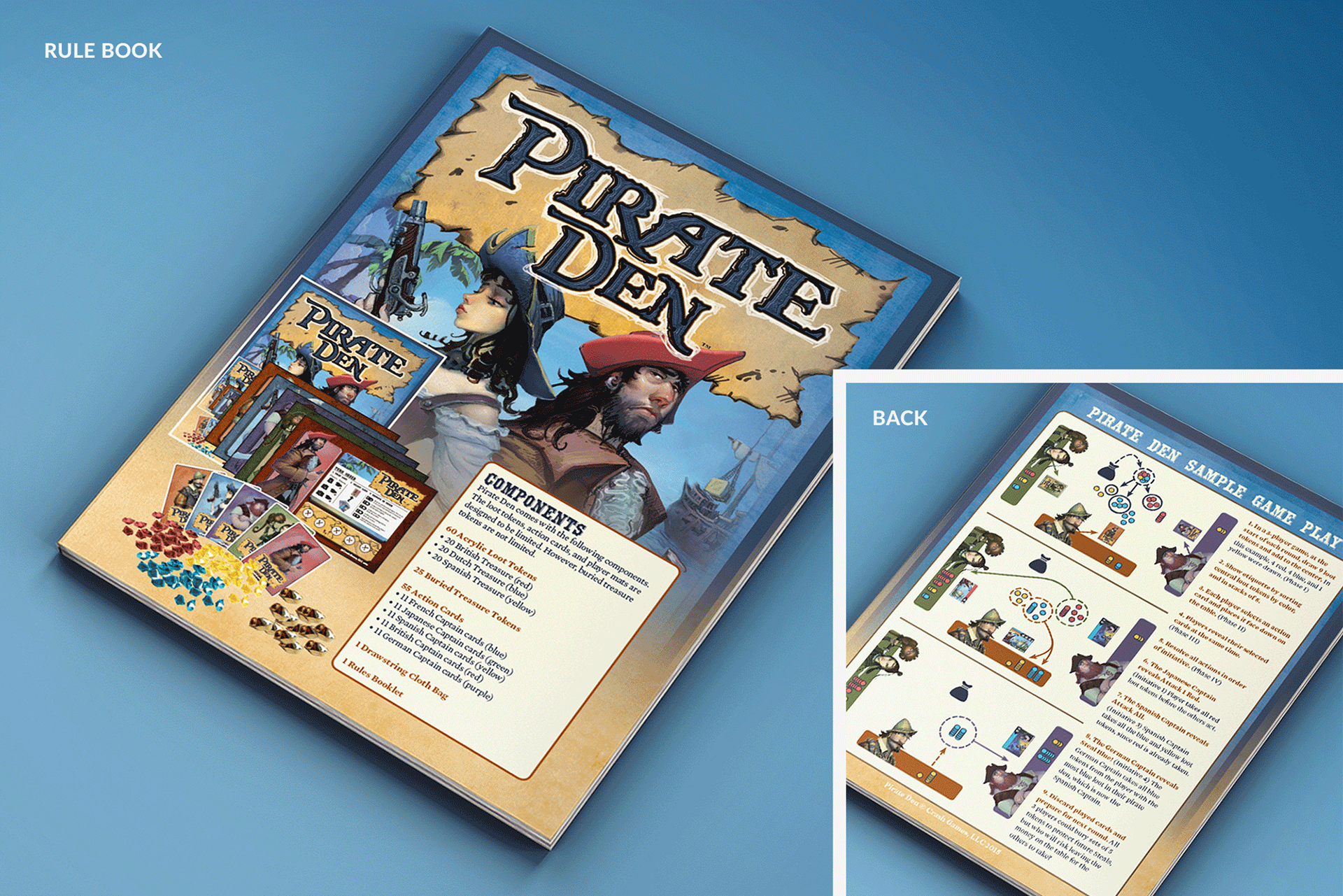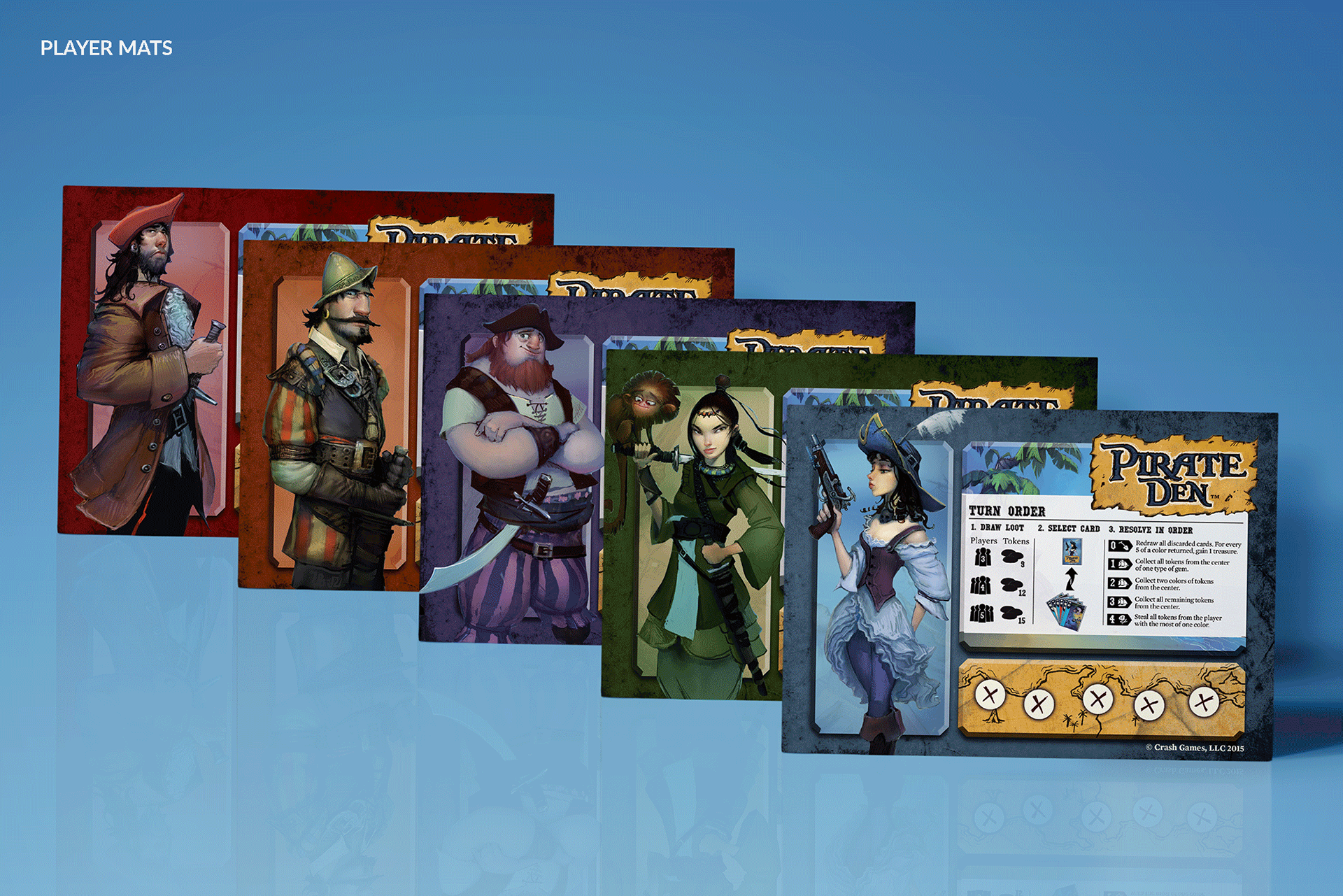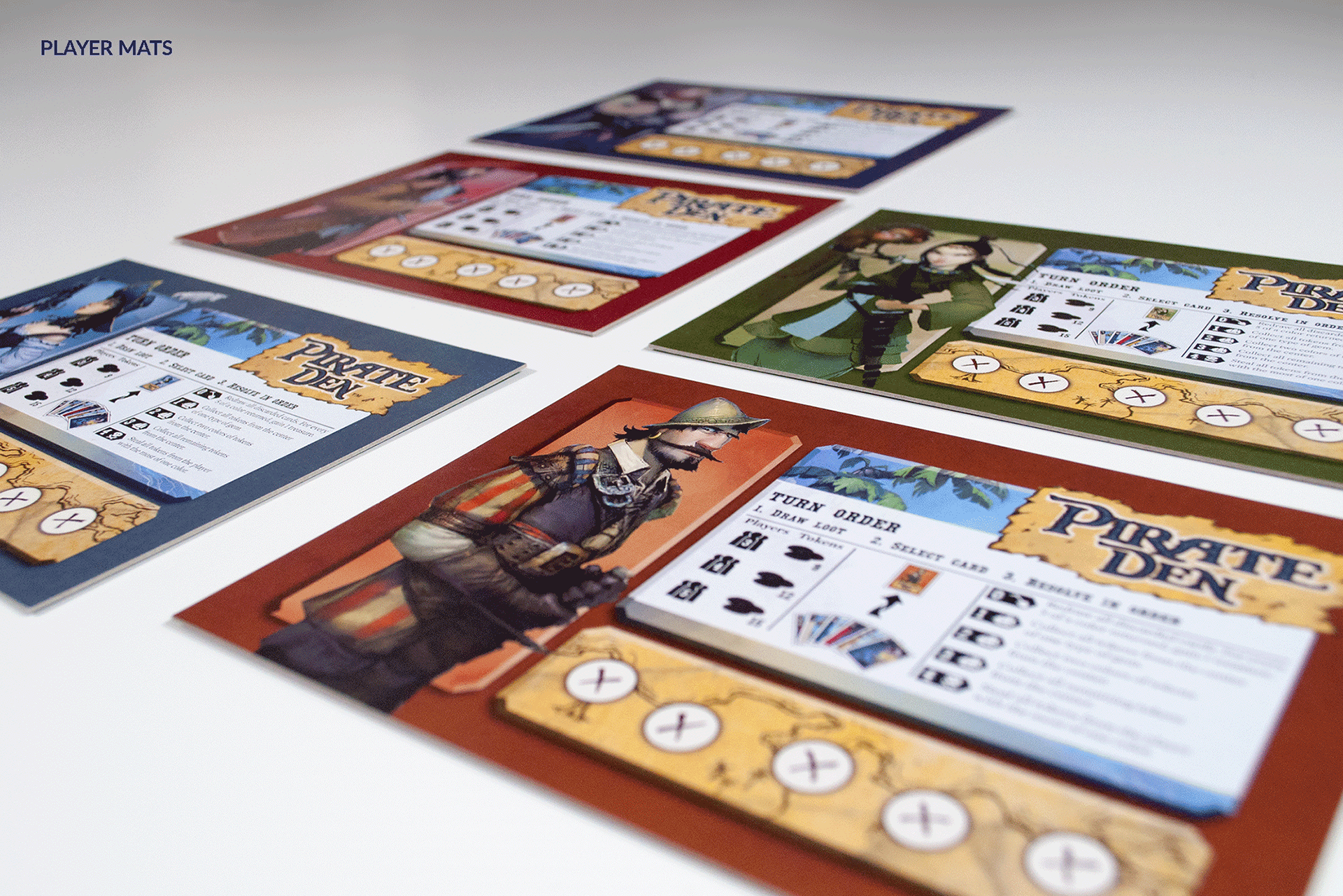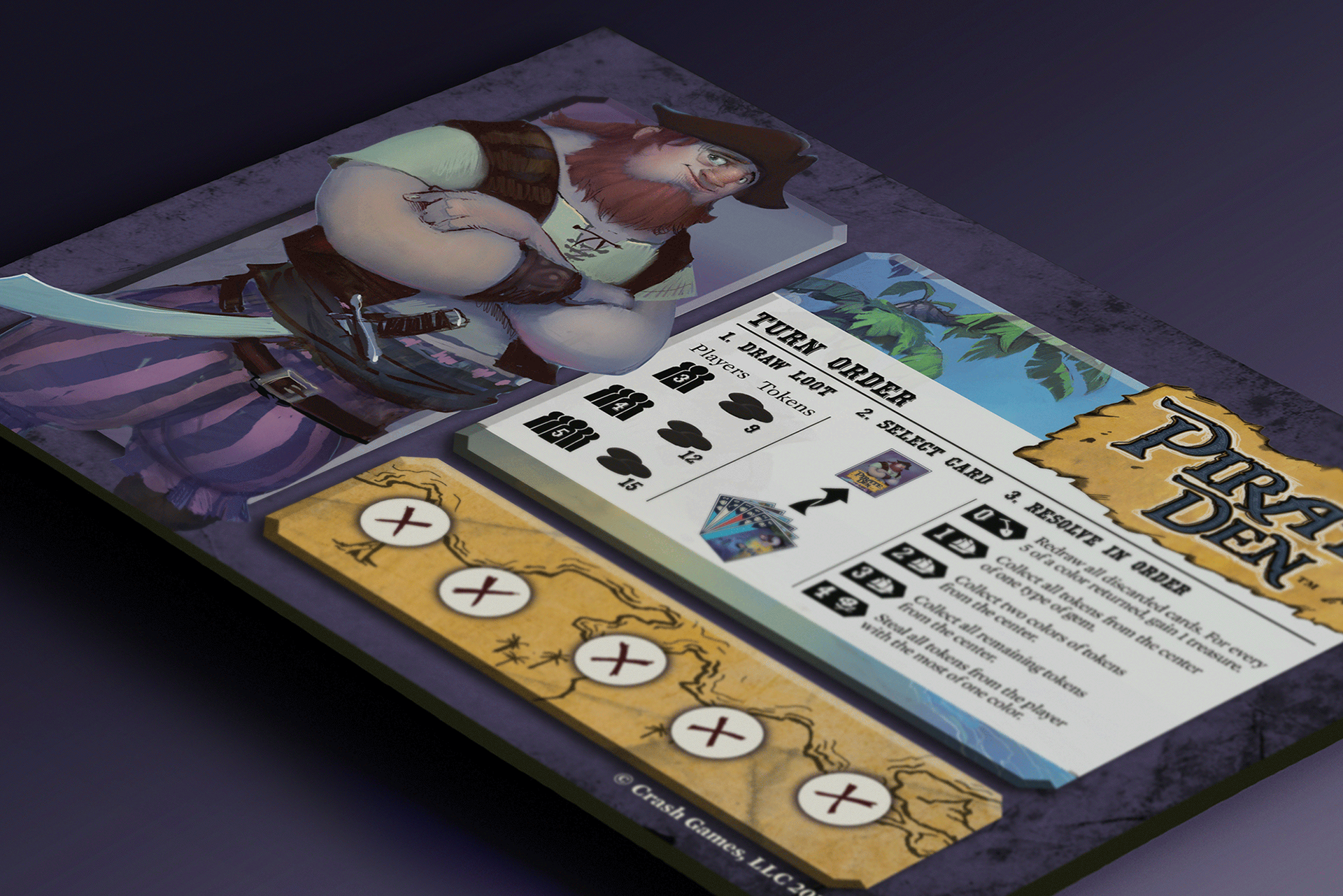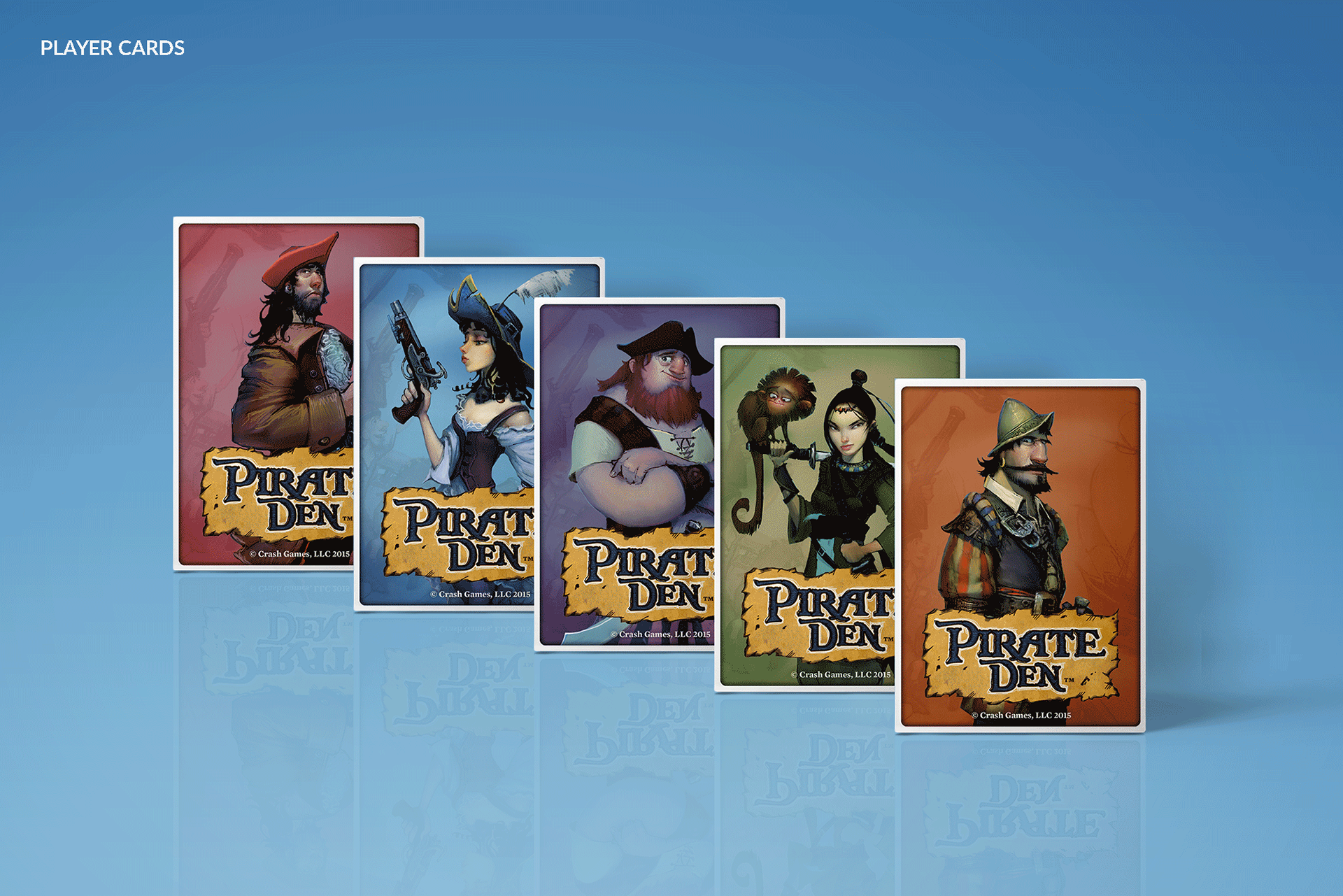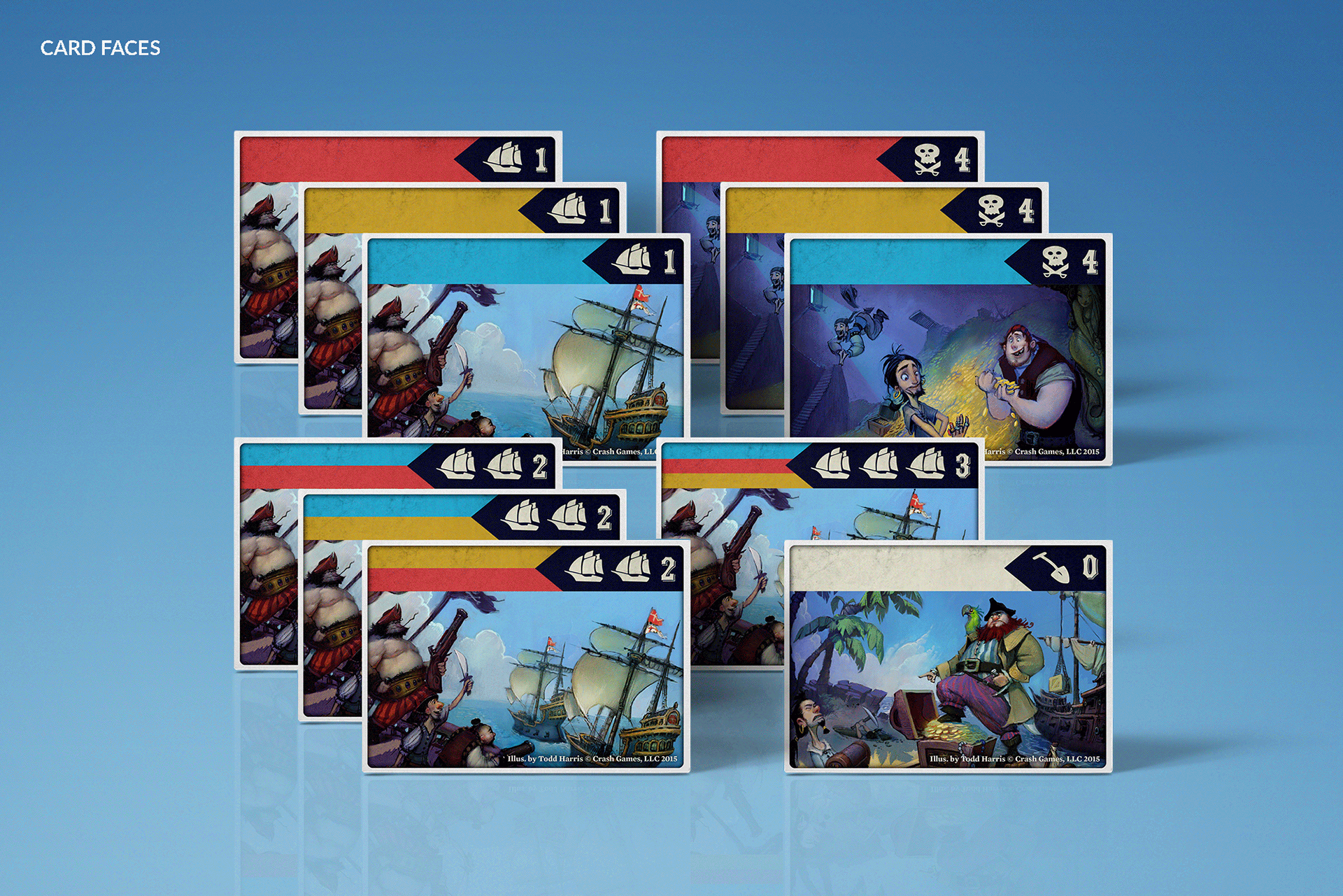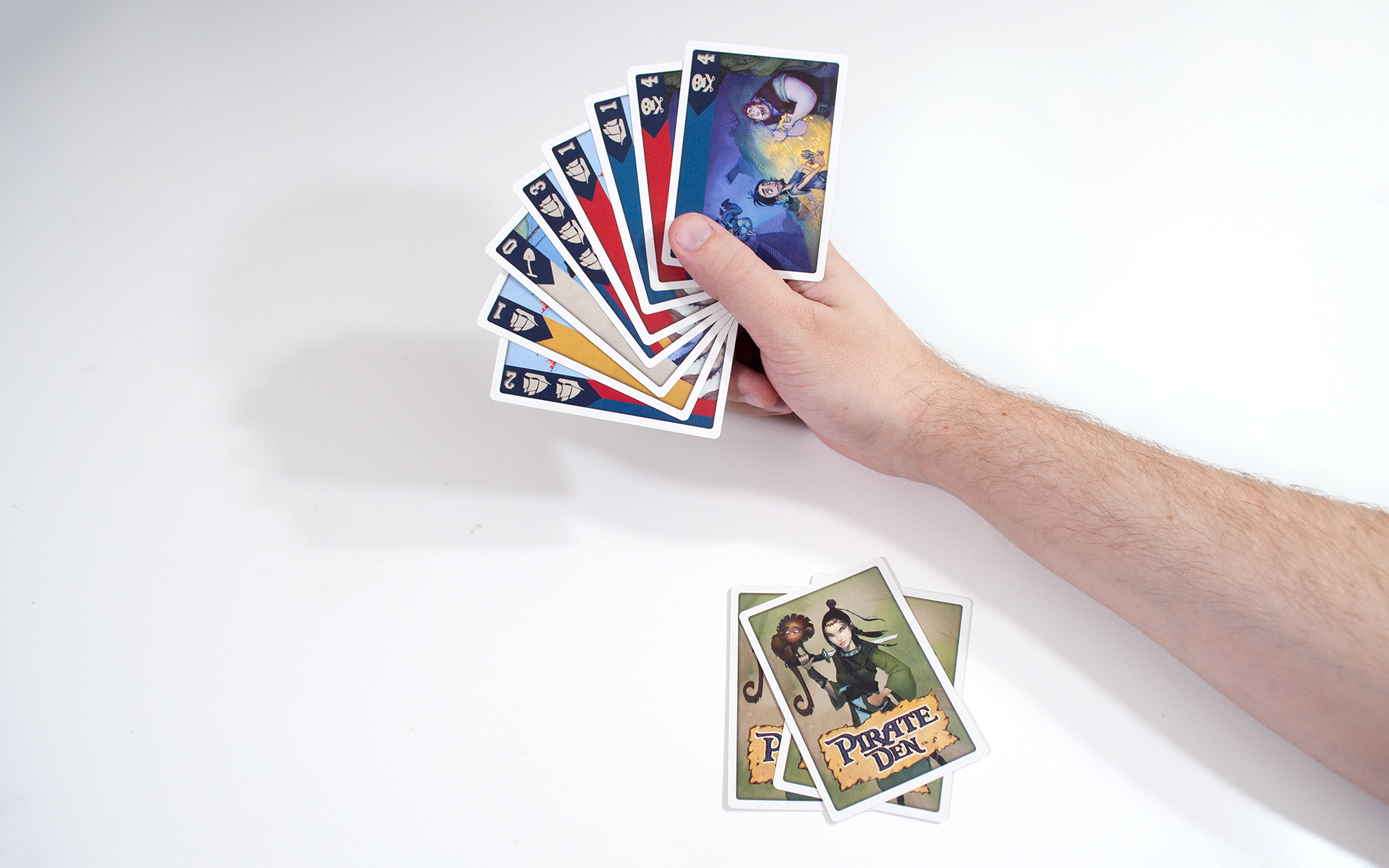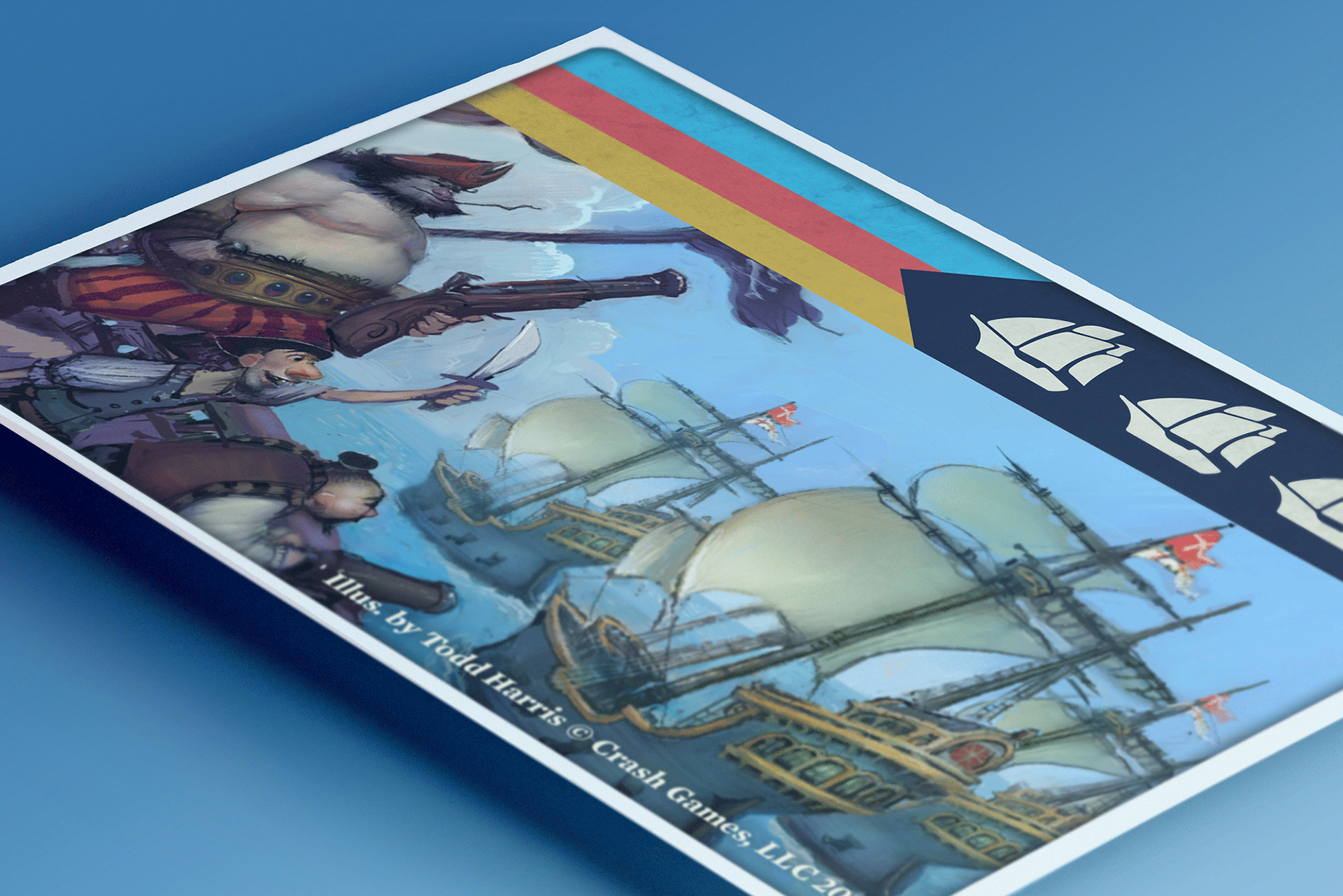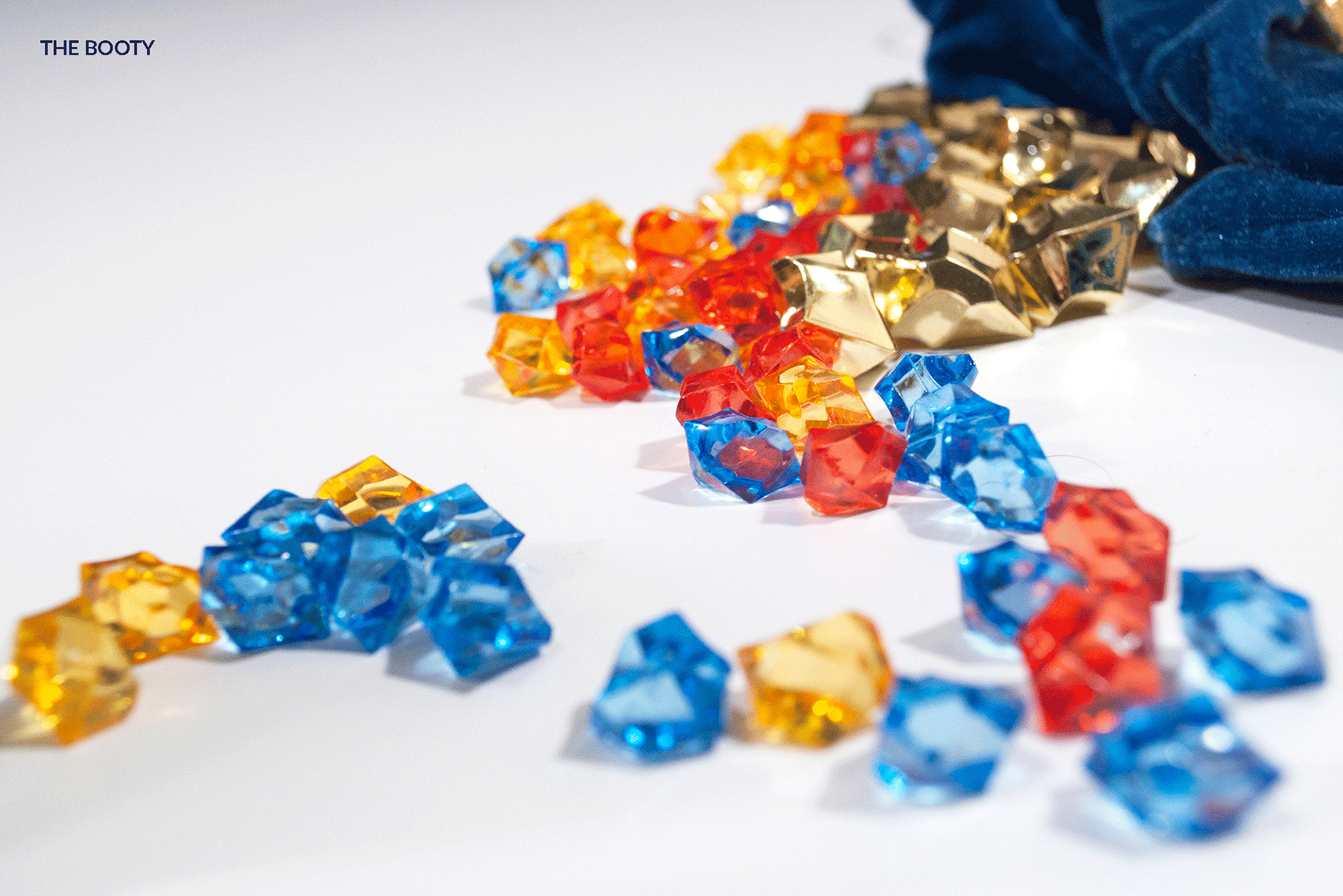 Tight Timeline

- Overseas printers and manufacturing deadlines meant forcing five weeks of work into less than a week of actual working hours. We ended up shipping the project close to 72 hours after starting.
Limited Files

- Illustration files were delivered flat or mostly flat, and were not ready for print. All assets needed cut out and cleaned up, with files layered, color coded, and labeled for delivery. There were no box or rulebook illustrations, so anything new work have to be constructed from existing card art, or made in full.
Mass Market Reformat

- The previous build of the game was designed for the core hobby market, but was not suitable for mass market. In order to go mass market, the game needed complete reformating in size and style.
- New logo, style, and color
- Re formatted for mass market
- Box layout, front and back
- Rulebook layout (covers, 6 pages)
- Additional illustration and style matching
- Text editing, some copy
- Delivery of clean, print-ready files